Knowing which currency is stronger than the other and knowing which pair is trending at any given time is a very powerful peice of information for any forex trader.
We have built the World's first, completely free online currency strengths meter and currency pair trends meter for anyone that is interested.
Both these meters are updated every 15 min or so and provide very useful indications of which currencies to trade at any given time. They not only save time, they also increase your chances of a win.
| | |
| --- | --- |
| Currency strengths meter | Currency trends meter |
| All 8 major currencies are arranges in a graphical form based on their strengths for 1 hr, 4 hr, 1 day and 1 week periods. | All 28 major pairs are scanned for trends and arranged in descending order of respective trend strengths. |
Currency strengths matrix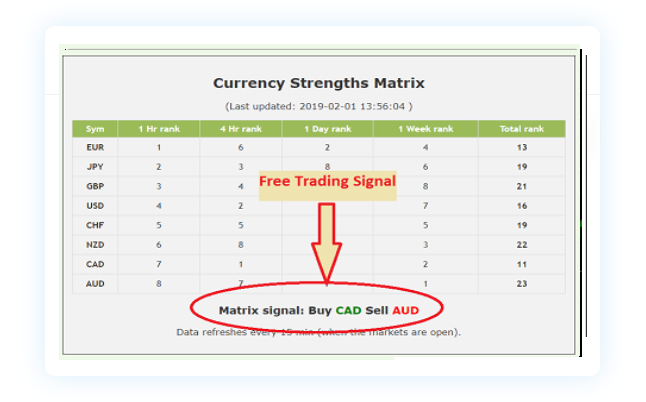 Currency strengths matrix gives you a unique look at all major 8 currencies and where their strengths lie combined on all four timeframes – 1 hr, 4 hr, 1 day and 1 week. This is simply a tabular look at the currecy strengths side-by-side.