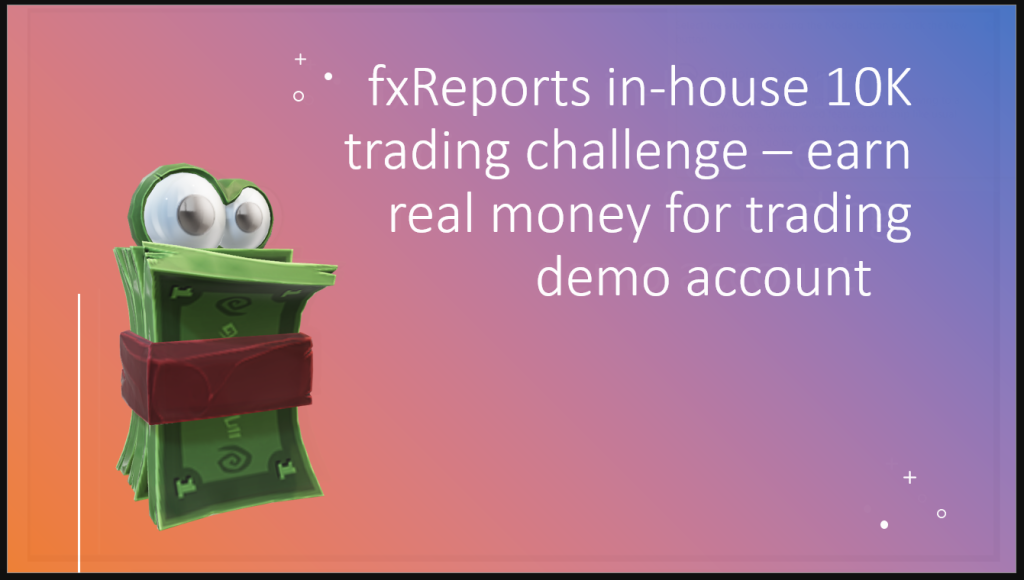 Challenge rules
You get 10K Demo account (for this program we will be giving accounts on IronFx)
You will have to reach 10% or more in balance to meet the target requirements.
You cannot have any of the following conditions reached during the trading life cycle on the account:

10% or more overall equity drawdown
5% or more daily balance drawdown (daily floating PL will be included in the drawdown)

You must have at least 10 trading days (at least 1 new trade must be opened to count a trading day)
You cannot take more than 30 calendar days to reach the target.
You cannot change master or investor password on the account once set.
Reward or incentive
On completion of the challenge successfully, you will get 2% of the total profit made.
For example – if you make 5000 in total profits, you will get 2% which is 100 USD.
Note – you must close all open trades before successful target reached status can be achieved.
Once our system detects that you have successfully reached the target and there are no open trades, it will automatically mark the account as "Target Reached" in status column and further updates to the account will not be considered. This will also lock in the payout amount at that level. If you continue to trade in the account and generate more profits, those will NOT be counted towards the payout. The payout will be based on when the system marked the account as "Target Reached".
Terms and conditions
Apart from the rules mentioned above, you must meet and agree to following conditions:
All payouts will be made via Skrill or Coinbase bitcoin wallet only. No other payouts possible at this point.
Registration fees are meant for us to be able to keep the site and challenge running and perform certain administrative tasks. Registration fees are non-refundable.
We reserve rights to accept or deny trading results and may choose to deny the reward if any of the following is suspected:

Arbitrage trading techniques.
Very high frequency trading techniques.
Trading using an illegal or unethical methods.

Buy clicking on the payment button below, you automatically accept all the rules and terms and conditions mentioned on this page.
Pay for the registration fee below:
All payments will be processed via Square. Use the link below to start.
Thank you and happy trading …
954 Total Views
1 Views Today